The Grand Crus of Burgundy are the top ranked vineyards, and supposedly represent the pinnacle of what Burgundy can produce.
It is worth remembering that the Burgundy hierarchy is built on the potential capability of the vineyard ("terroir"), rather than the actual quality of the wines made by all producers. Some are not as good as others, for example Chapelle-Chambertin is a less respected vineyard than Chambertin. But as always in Burgundy there are exceptions! So a Chapelle from a top grower could be much more enjoyable than a Chambertin from a poor producer.
There are 33 Grand Crus, both red and white, which all together account for under 2% of the total production of the region (may vary with vintage). The labels simply state the name of the specific vineyard and "Grand Cru", the name of the village does not appear - for example Richebourg Grand Cru. It is worth noting that in a few cases, the name of a specific section of the vineyard can follow – such as Chablis Grand Cru Valmur or Corton Grand Cru Clos du Roi.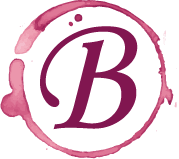 Showing 1–40 of 199 results
£

62.50 / Bottle

(Excl. UK VAT)
£

75 / Bottle

(Incl. UK VAT)
Duty Status: Duty Paid
Availability: Immediate
Duty Status
Price
excl. UK VAT
Price
incl. UK VAT
Availability
ETA to UK Addr.
Duty Paid

£

62.50

£

75
Immediate
2-3 days

Duty Paid wines have been removed from the Bond and cannot subsequently be returned to the Bond. The UK Duty has already been paid on the stock so there will be no additional duty charged but VAT will be payable (except when directly exported).

Immediate wines are available for immediate delivery, collection or transfer as per your instructions.