This covers all other wines produced in Burgundy, which do not meet the requirements of village (or by definition Premier or Grand Cru).
These are not necessarily poorer wines than some of the village examples, but they come from outside the defined limits of the communes or villages, or are made from grapes other than Pinot Noir or Chardonnay. In fact I would go so far as to say that when you find a good wine from a really good producer, these wines can represent some of the best value drinking in Burgundy.
The labels always include the word Bourgogne, such as Bourgogne Hautes Cotes de Nuits (or Beaune) - from vines not within the limits of one of the 44 communes. Bourgogne Aligote is an example which lies outside the village level because it is made from another grape – Aligote. Bourgogne, Bourgogne Rouge, Bourgogne Blanc, Bourgogne Chardonnay, Bourgogne Aligote and Bourgogne Passe-touts-Grains can all be fine, but be wary of Bourgogne (Grand) Ordinaire, I can't recall ever having had a good one…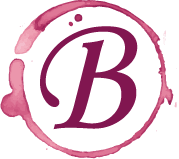 £

165 / Case

(Excl. UK Duty & VAT)
£

214.07 / Case

(Incl. UK Duty & VAT)
Duty Status: In Bond
Availability: Immediate
Duty Status
Price
excl. UK Duty & VAT
Price
incl. UK Duty & VAT
Availability
ETA to UK Addr.
In Bond

£

165

£

214.07
Immediate
2-3 days

In Bond wines have had no UK Duty or VAT paid on them. If In Bond wines are purchased for storage in a bonded warehouses or for export - no UK Duty or VAT will be payable. If In Bond wines are purchased for delivery to a UK address - UK Duty and VAT is required to be paid before the delivery can take place.

Immediate wines are available for immediate delivery, collection or transfer as per your instructions.