The most significant appellation not described above is "Cote de Nuits Villages" which encompasses around 300 hectares of land in Brochon (just North of Gevrey-Chambertin) and in Comblanchien, Corgoloin and Premeaux (just South of Nuits-St. Georges).
Although in theory these can be blended this is not often the case, and you can tell from the producer where the grapes are from. So, for example Bachelet's CdNV is from Brochon and Gachot-Monot's will be from the area near Nuits (both good examples by the way).
There are also large areas of vineyard in the Hautes Cotes de Nuits (mainly around Messanges) which are much cooler. Historically these areas were considered second-rate and only to be bought in good (ie warm) vintages, but with global warming dedicated producers are now consistently making some really exciting wines.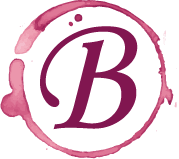 £

900
/ Case
(Incl. UK Duty & VAT)
Duty Status: Margin Scheme
Availability: Immediate
Duty Status
Price
incl. UK Duty & VAT
Availability
ETA to UK Addr.
Margin Scheme

£

900
Immediate
2-3 days

Margin Scheme wines are offered under the VAT margin scheme for second-hand goods. These prices include UK Duty & VAT, but this is not reclaimable, even on export.

Immediate wines are available for immediate delivery, collection or transfer as per your instructions.