Nuits-Saint-Georges is the busy commercial centre of the Cote de Nuits, as well as a viticultural one. There are no Grand Crus here but if we include the village of Premeaux-Prissey, whose wine is labelled as Nuits St. Georges, there is a wide - perhaps even over-generous - selection of some 34 Premier Crus. The style is in general quite sturdy and rustic, though from the better producers they can be rich and complex. When well-balanced and with some bottle-age they can be really delightful.
The village of Nuits St. Georges lies where a side valley, or Combe, enters the main slope of the Cote d'Or. As a result of the orientation of the slope, and also of the changing geology, the best vineyards are situated at the Northern and Southern ends of the appellation. The vineyards of Premeaux-Prissey do not feature in my shortlist, though the Clos de l'Arlot and Clos de la Marechale can produce very fine, if rather lean, wines.
At the Northern end, rubbing up against the fine Malconsorts vineyard of Vosne-Romanee lies the excellent Boudots vineyard. The wines here - in good hands and in favourable vintages - show a lovely silky elegance quite unlike the other Premier Crus of the appellation.
A little further South but lying at the same level on the slope are Aux Cras, La Richemone and Aux Murgers. These can give lovely wines that are a sort of half-way house between Boudots and the more rustic style normally associated with Nuits.
At the Southern end are another cluster of very fine vineyards, comprising Les Cailles, Les Vaucrains and Les Saint-Georges. These are rich wines, but also classy. The Cailles is the lightest, and most elegant, but still robust when measured against a good Premier Cru from Vosne or Chambolle.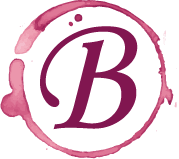 £

110
/ Bottle
(Incl. UK Duty & VAT)
Duty Status: Margin Scheme
Availability: Immediate
Duty Status
Price
incl. UK Duty & VAT
Availability
ETA to UK Addr.
Margin Scheme

£

110
Immediate
2-3 days

Margin Scheme wines are offered under the VAT margin scheme for second-hand goods. These prices include UK Duty & VAT, but this is not reclaimable, even on export.

Immediate wines are available for immediate delivery, collection or transfer as per your instructions.