I am afraid this is a bit of a catch-all for wines that have slipped through the cracks or under the radar.
The biggest crack in our span lies between the Cote de Beaune and the Maconnais – the Cote Chalonnaise. The principal villages are Rully (very decent wines in both colours, including a tranche of Premier Crus), Mercurey (best for light and crunchy reds), Givry (meaty reds) and Montagny (white) – my enthusiasm trails off in proportion to the length of description!
'Under the radar' are wines without a geographically specific appellation, so here you will find the "Bourgogne" wines – suffixed by Rouge, Passe-tout-Grains, Blanc, Aligote etc. These can be – when from good sites and in the hands of good producers – excellent wines, but there is nothing on the label that tells you – you need to know! Or do your research…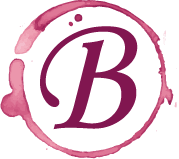 £

120 / Case

(Excl. UK Duty & VAT)
£

160.07 / Case

(Incl. UK Duty & VAT)
Duty Status: In Bond
Availability: Immediate
Duty Status
Price
excl. UK Duty & VAT
Price
incl. UK Duty & VAT
Availability
ETA to UK Addr.
In Bond

£

120

£

160.07
Immediate
2-3 days

In Bond wines have had no UK Duty or VAT paid on them. If In Bond wines are purchased for storage in a bonded warehouses or for export - no UK Duty or VAT will be payable. If In Bond wines are purchased for delivery to a UK address - UK Duty and VAT is required to be paid before the delivery can take place.

Immediate wines are available for immediate delivery, collection or transfer as per your instructions.