Although less recognisable perhaps Auxerrois would have been the more correct term here, as I include here the wines of Irancy, Epineuil and St-Bris.
This is a northerly region, closer to Champagne (ca 15 miles) than to the Cote d'Or (ca 60 miles). Historically, it has struggled with yield-depleting frosts in Spring and ripening the fruit in colder years. These are nowadays overcome with better viticultural practices and of course with the helping hand of global warming.
Chablis itself is about 15 times larger than Gevrey-Chambertin at approx. 5600 hectares. Of this some 875 hectares is Grand Cru or Premier Cru so there is a veritable ocean of Chablis and Petit Chablis out there – choose with care!
The principal stylistic choice here is between those who age the wine in (mostly old) wood such as Billaud, Dauvissat or Raveneau and those who hold in stainless steel tank until racked, blended and bottled such as Picq, Dampt or Gueguen. The wood aged wines will be rounder, the steel aged more crisp.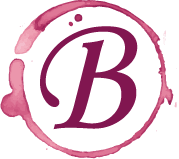 £

195
/ Bottle
(Incl. UK Duty & VAT)
Duty Status: Margin Scheme
Availability: Immediate
Duty Status
Price
incl. UK Duty & VAT
Availability
ETA to UK Addr.
Margin Scheme

£

195
Immediate
2-3 days

Margin Scheme wines are offered under the VAT margin scheme for second-hand goods. These prices include UK Duty & VAT, but this is not reclaimable, even on export.

Immediate wines are available for immediate delivery, collection or transfer as per your instructions.