Beaune is a prosperous town, at the crossroad of the historical North-South and East-West trading routes.
Its wealthy history is demonstrated in the great mediaeval walls, and the magnificent 'Hotel Dieu' now famous for the charitable 'Hospices de Beaune' auctions.
As far as vineyards go, there are no Grand Crus here, and no village wines worthy of note – perhaps because so much land was, sometimes questionably, ascribed Premier Cru status. 44 of Beaune's vineyards are Premier Cru, accounting for about 75% of the land area. The Premier Crus occupy a continuous swathe of the hillside right from the Northern border of the appellation to the Southern. Any homogeneity is however superficial, as there are significant variations in the soils.
At the North, up near Savigny, the soils are thin and sandy, and the wines firm, perhaps "foursquare", for longer keeping – climats here include Blanches Fleures and Marconnets. At the South, near Pommard, the soils tend to stony and clay, and the wines can be a bit soft and tender – climats here include Epenottes and Boucherottes.
The two spots worthy of note are:
The central slopes above the town which give medium-weight well-balanced red wines. The best vineyards here are Cras, Greves and Teurons.
The vineyards lying at the tops of the slope towards the South, which can give really excellent white wines, a little spicer and broader than say Meursault. The best vineyards here are Aigrots and Clos des Mouches.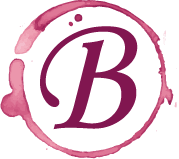 £

45 / Bottle

(Excl. UK VAT)
£

54 / Bottle

(Incl. UK VAT)
Duty Status: Duty Paid
Availability: Immediate
Duty Status
Price
excl. UK VAT
Price
incl. UK VAT
Availability
ETA to UK Addr.
Duty Paid

£

45

£

54
Immediate
2-3 days

Duty Paid wines have been removed from the Bond and cannot subsequently be returned to the Bond. The UK Duty has already been paid on the stock so there will be no additional duty charged but VAT will be payable (except when directly exported).

Immediate wines are available for immediate delivery, collection or transfer as per your instructions.