The hill of Corton dominates the start of the Cote de Beaune, topped with woods and covered with vineyards from East to West.
With 160 hectares of Grand Cru vineyards this is the home of the only red Grand Cru in the Cote de Beaune as well as a most important white – Corton-Charlemagne. The Grand Cru vineyards just tip over the boundary into Pernand-Vergelesses to the West (here the vineyards are pretty much West-facing) and into Ladoix-Serrigny to the East, where the vineyards are East-facing. In the middle, mostly with an excellent South-East facing exposure are the vineyards of Aloxe-Corton.
The Grand Crus at the top of the slope (on white marl and limestone) and at the Western end (on flinty soil) can yield either red or white wines – the latter being Corton-Charlemagne. The most linear and steely whites come from the flinty soil at the West, and if entirely from the Le Charlemagne climat can sometimes be labelled as simply Charlemagne.
The main spread of vineyards on mid-slope are on a ferrous, pebbly soil and produce only red Corton. There are roughly 20 named vineyards here, which may be declared on the label – of these I think the very best are Bressandes, Clos du Roi, Renardes and Rognet.
From a good producer, a Corton can be a very satisfying red Burgundy, but not often exciting and perfumed. It needs a great deal of bottle age to come on song – I would say 30 years - and if broached earlier is often hard and herbaceous.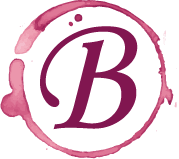 £

62.50 / Bottle

(Excl. UK VAT)
£

75 / Bottle

(Incl. UK VAT)
Duty Status: Duty Paid
Availability: Immediate
Duty Status
Price
excl. UK VAT
Price
incl. UK VAT
Availability
ETA to UK Addr.
Duty Paid

£

62.50

£

75
Immediate
2-3 days

Duty Paid wines have been removed from the Bond and cannot subsequently be returned to the Bond. The UK Duty has already been paid on the stock so there will be no additional duty charged but VAT will be payable (except when directly exported).

Immediate wines are available for immediate delivery, collection or transfer as per your instructions.