2016 Taupenot-Merme Morey St Denis 1x75cl
£

42.50 / Bottle

(Excl. UK VAT)
£

51 / Bottle

(Incl. UK VAT)
Duty Status: Duty Paid
Availability: Immediate
Duty Status
Price
excl. UK VAT
Price
incl. UK VAT
Availability
ETA to UK Addr.
Duty Paid

£

42.50

£

51
Immediate
2-3 days

Duty Paid wines have been removed from the Bond and cannot subsequently be returned to the Bond. The UK Duty has already been paid on the stock so there will be no additional duty charged but VAT will be payable (except when directly exported).

Immediate wines are available for immediate delivery, collection or transfer as per your instructions.
6 bottles in stock
Enquiry
Producer Profile
Taupenot-Merme is a rapidly ascendant domaine making some spectacular wines, that remains a little 'below the radar' still. Changes began with the arrival of Romain Taupenot (the 7th generation of the family) in 1998; biodynamic conversion followed in 2001, and then in 2003 the St Aubin branch of the family added their vineyards to the domaine - which now offers wines from Gevrey, Morey, Chambolle and Nuits in the Cote de Nuits - together with Cote de Beaune wines from Corton, Auxey-Duresses and St Aubin. Whilst good scores from critics such as Meadows and Gilman are raising awareness of the top Cote de Nuits wines, the Cote de Beaune wines remain somewhat (unfairly) overlooked, despite John Gilman's clear message: "I would be remiss in not pointing out just how well-made and classy the village wines are here as well" .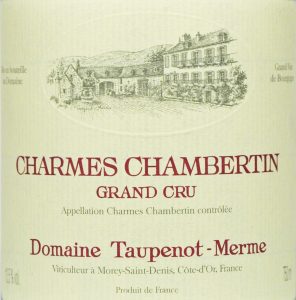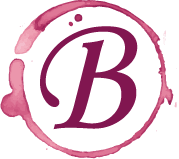 | | |
| --- | --- |
| Wine Type | |
| Country | |
| Region | |
| Commune | |
| Vintage | |
| Producer | |
| Classification | |
| Bottle Size | |
| Pack Size | |
| Pack Type | |
| Alcohol Percentage | |
| Duty Status | |
| Availability | |
We provide delivery to the UK, Hong Kong and Singapore.
For all other destinations please contact us for a quote at sales@hpb-wines.com.
UK deliveries are Monday to Friday and cost £15.00 (VAT inc.) for ANY order size, from 1 bottle to 20 cases.
Please see our Delivery, Duty & VAT page for more details.
You Might Also Like
£

85
/ Bottle
(Incl. UK Duty & VAT)
Duty Status: Margin Scheme
Availability: Soon
Duty Status
Price
incl. UK Duty & VAT
Availability
ETA to UK Addr.
Margin Scheme

£

85
Soon
7-10 days

Margin Scheme wines are offered under the VAT margin scheme for second-hand goods. These prices include UK Duty & VAT, but this is not reclaimable, even on export.

Soon wines are currently in a third party warehouse. They can be moved to us swiftly and then made available for delivery, collection or transfer as per your instructions.